SCREENSHOTS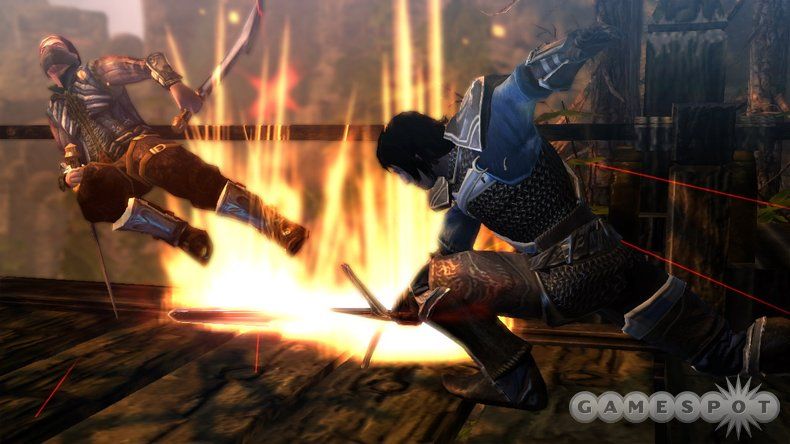 Download Size: (4.50 GB)
Description:
Centuries ago, when the Empire of Stars collapsed, the land of
Ehb became a refuge for the 10th Legion. They were the finest
and best-trained of the Imperial armies. The noble legionnaires
protected Ehb during the War of Legions, when the old Empire
tore itself apart. At the War's end, the commanders of the 10th
Legion established a new and independent kingdom of Ehb.
Throughout Ehb's history, the Legion provided stability and
protection, but they left rulership of the kingdom to an independent
monarchy.
For centuries legionnaires have protected the nation of Ehb until they were betrayed and all but driven to the brink of extinction. Now that evil has returned to Ehb the people turn to the few remaining Legionnaires for the protection of the past. As an heir to the legion will you accept this plea for help? How it will all be resolved is up to you!

Dungeon Siege III is an Action RPG that seamlessly blends intuitive fast-paced gameplay, a robust RPG system featuring a large selection of abilities, loot galore and the depth of story Square-Enix and Obsidian Entertainment are known for creating. Players will be able to adventure by themselves, on the couch with friends, or online in a fully multiplayer experience.
System Requirements:
CPU: 2.6GHz or better
RAM: 2 GB of RAM
VGA: 256MB DirectX 9 3D video card with Pixel Shader 3.0 (ATI Radeon X1800 or NVIDIA GeForce 8600)
DX: DirectX® 9.0c
OS: Windows XP SP3, Vista SP1, Windows 7
http://gamesystemrequirements.com/
HDD: 4 GB for full installation
Sound: No accelerated sound hardware required
Network: Broadband Internet Connection required for multiplayer gameplay